You have to lift or lift heavy loads in your professional environment, such as vehicles, machines, debris … But now, the load is far too heavy for your hydraulic jack which, moreover, could not be inserted with limited space. Even worse, you worry about your safety and that of your employees – and you are right!
Indeed, you have bought an air lifting bag, even several depending on your application, with its inflation accessories. Why? Because you needed a solution that was quick and easy to deploy but also adapted into small spaces.
So yes, now that you have the ideal product for your application, one question arises: How do you use a lifting bag? That's true.
Here are the steps to follow to use your air lifting bag of Pronal with complete safety.
1 – Connect your accessories to the air lifting bag for heavy loads
In your Pronal air lifting bag kit, you have to find as accessories:
a control box, with button or joystick,
and an inflation line for each airbag.
Logically, you will have chosen these products according to your application and the weight of the load to be lifted.
It's good for you, you have the right accessories, now you have to plug them together – it'll work better. First, connect the hose coupler to the end of the air lift bag. Then connect the other end of the inflation line to the top of the control box. To complete the preparation of the equipment, you need to connect the air supply to the nozzle at the bottom of the control box. And there you are, you are ready to go the second step!
2 – Position the pneumatic lifting cushion
That's it, your equipment is ready to be used to lift your load! Don't strain your muscles, the air cushion takes care of it.
One question now; how to define the location of your air lifting bag? It's simple, first check that there is no sharp surface where the product will be in contact. Don't place it on a surface of your load that would be susceptible to warping with pressure. Then, three scenarios are available to you:
if the point of gravity is not at the center of your load, use two pneumatic lifting bags to facilitate lifting and adjusting the pressure;
if part of the load is to be lifted, position the cushions along the side to be lifted;
and if the contact area is too small, you have to positioned the weight above the product, with a load plate.
Great, you've found the perfect place to lift your machine, vehicle, or truck. For the firefighter lifting cushion, you will need more debris, damaged cars … for the extrication of individuals.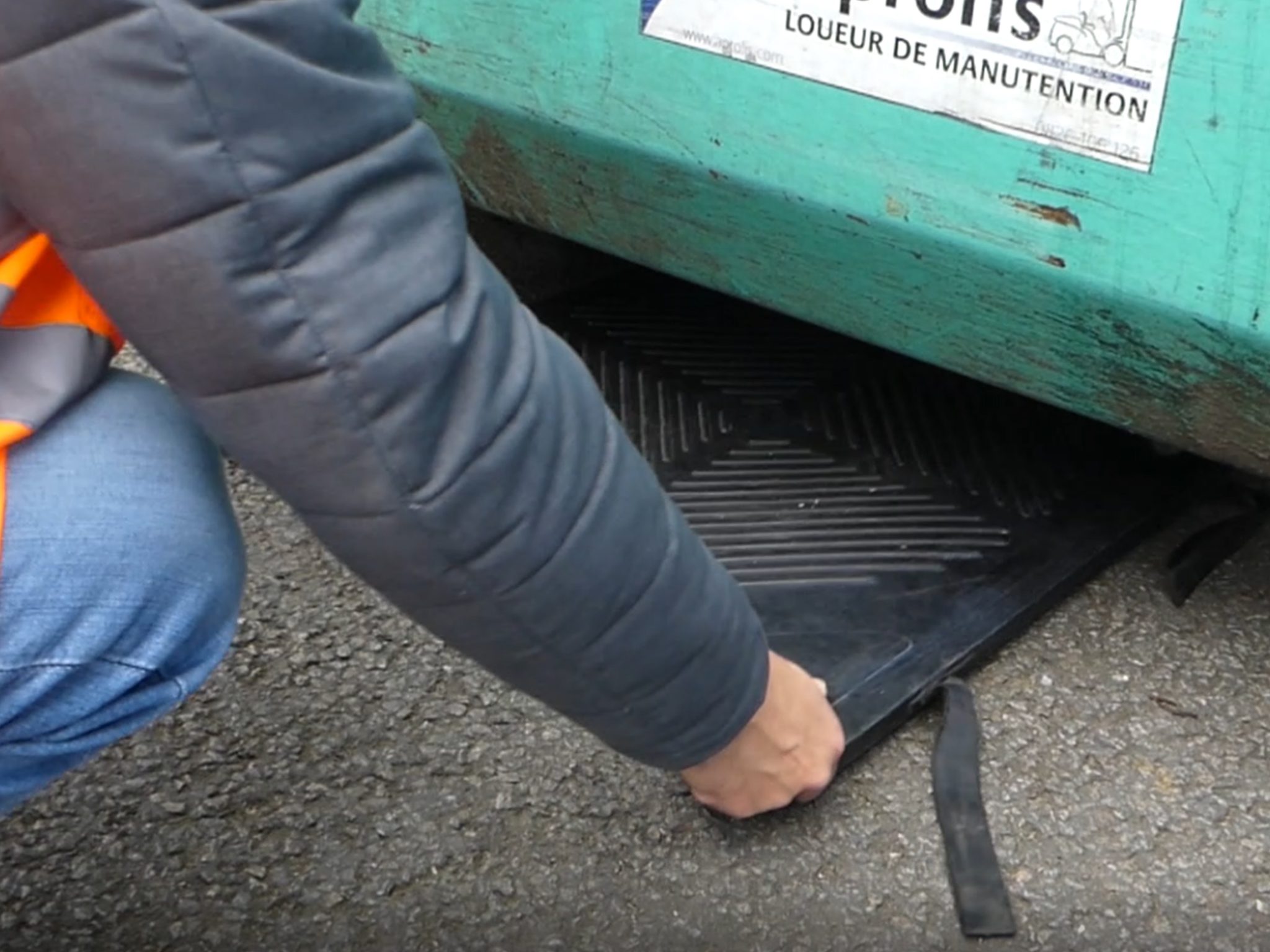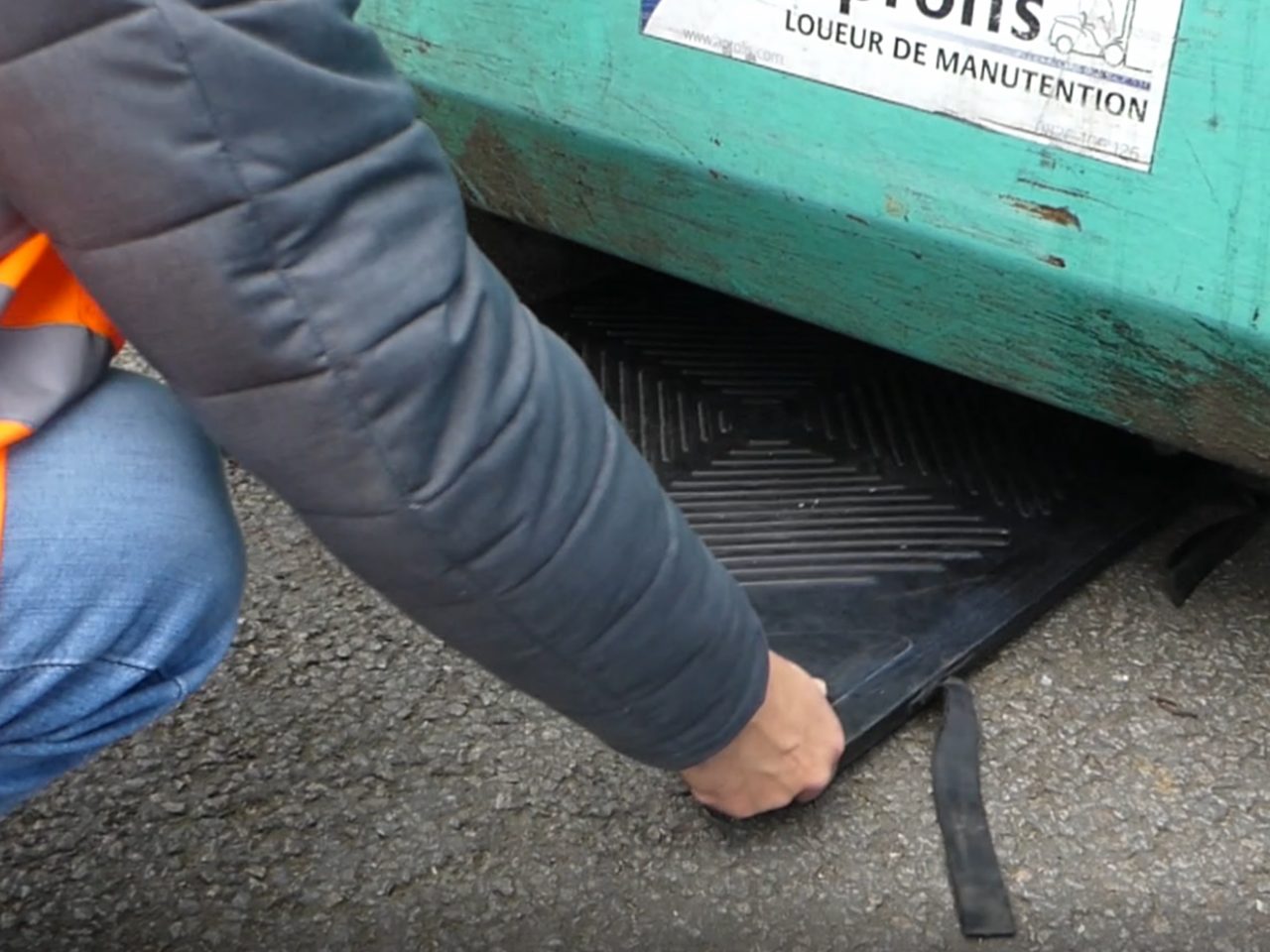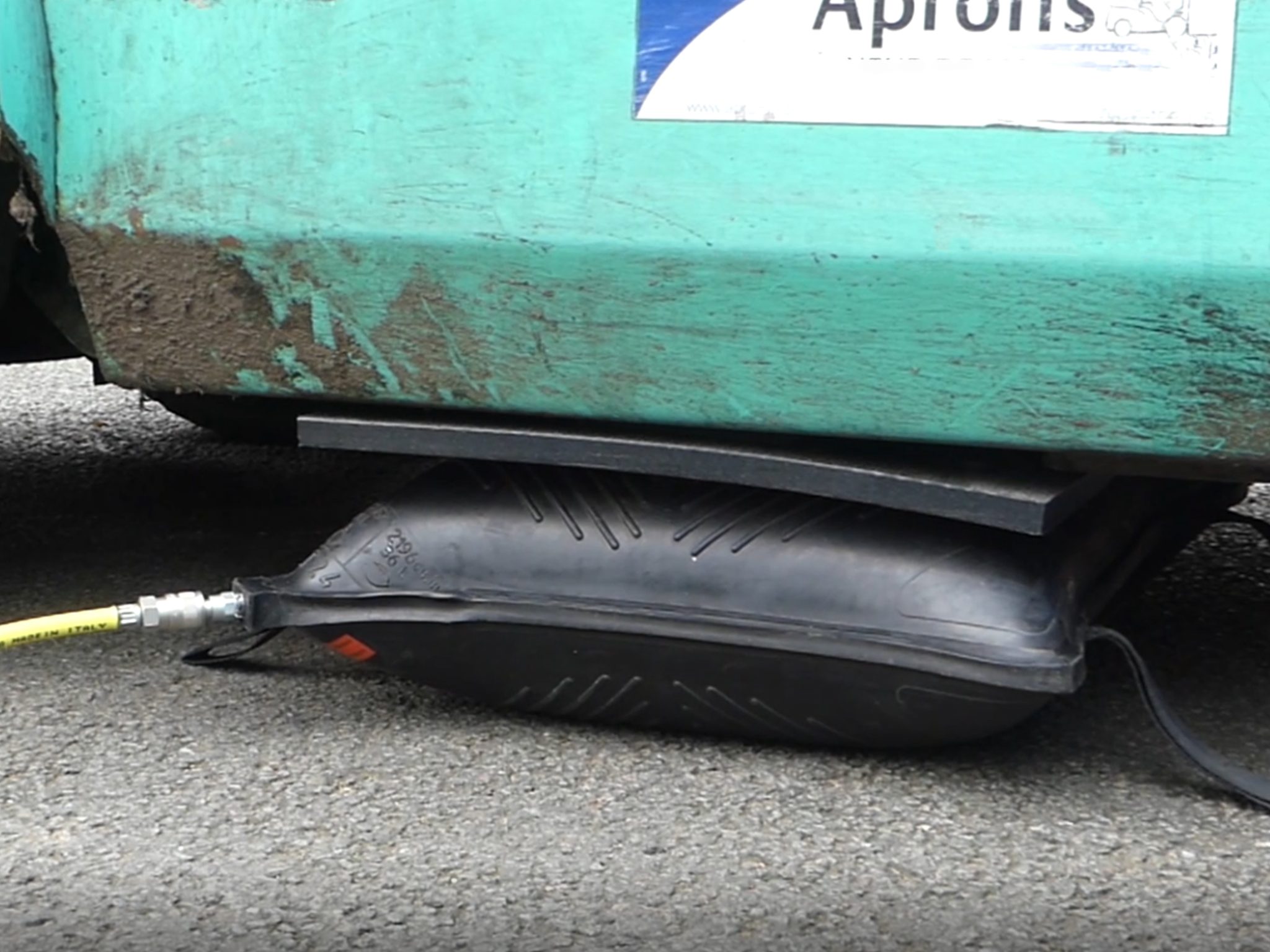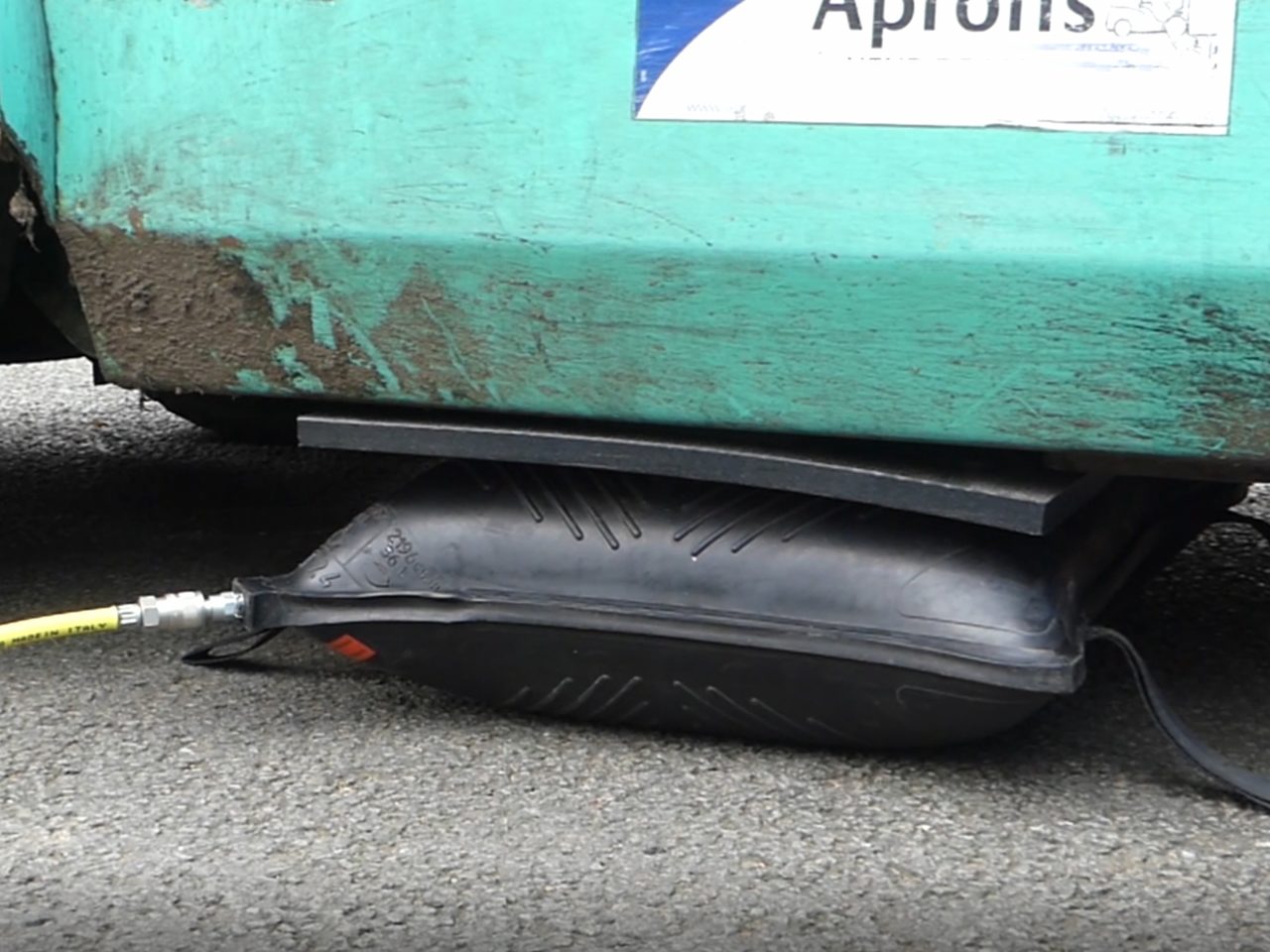 3 – Lift your load safely
Now that you've linked your accessories to the pneumatic lifting bag and installed it, it's time to lift! First, with your cable length of 5 or 10 m and your control box, back off from the lifting area.
Indeed, imagine when by lifting the load, it fall on you or your operators stayed nearby? This distance will allow you to stay safe. In addition, it will also allow having a general view of your application.
Once away, all you need to do is:
press the green button on your + button cabinet;
or open the valve for simplified control;
If you prefer to go on a button or joystick box, you will be able to adjust the pressure of the airbag. It's still a nice little extra!
And you know what? Your load is lifted off the ground, in less than 2 minutes without effort. Life is not beautiful? You can now take action to:
maintenance of your machine or vehicle,

changing the wheel of your truck or tractor,

or the rescue of individuals stranded in the rubble, …
But be careful, the airbag is a lifting system, not a wedge. If you have to slip under the load, do not forget to install a wedge or a jack stand, by example.
4 – Deflate and remove the air lifting bag
When it's the time to deflating the Pronal lifting bag, it's that simple. However, it's more than two minutes more than inflation. Before this last step, you have always to check that there are no tools or other objects under the load.
Stay in the safety zone, more specialize outside the lifting zone. Ready? Press the – button on your button cabinet or push the joystick down (if it's a joystick box). If it's a simplified order, you can simply disconnect the air supply to deflate the air lift bag. 
Once the load is completely on the ground, you can remove the deflated lifting bag using the handles. Don't pull on the hose to retrieve it. Our little tip, if the air cushion is placed too far under the load, first tie a rope to the handle. Finally, disconnect your hoses, power supply, and lifting bag. Easy as that, right?
It's your turn
Lifting a load from this product is something that is within everyone's reach. Thanks to these 4 steps, you know how to use an air lifting bag for your application. By following them correctly, you prolong the life of your pneumatic lifting bag but also you ensure your safety and that of your employees.
And it's because images are better than words, we invite you to watch it all on video!
It's your turn !