METEOR® test bench, hydrolic test kit made by Velan/Pronal
PRONAL is both pleased & proud to announce the commercial & technical partnership with VELAN SAS. The main target is to propose a testing tool at constant pressure, METEOR® test bench for both body valves & valves for Nuclear industry.
The alliance of know-how of both companies will allow to the overall Nuclear customers, an easy use, fine watertighness monitoring for both valves and taps in primary nuclear sector.
Thanks to the export orientated culture of both companies, this partnership will also lead to market this testing tool to the French market and abroad. Feel free to contact us for any further information, Flamanville, Penly & Dampierre en Burly nuclear production sites have already been equipped  with the METEOR test bench. Looking at the export markets, both Chinese & South African nuclear production sites have acquired the METEOR® test bench.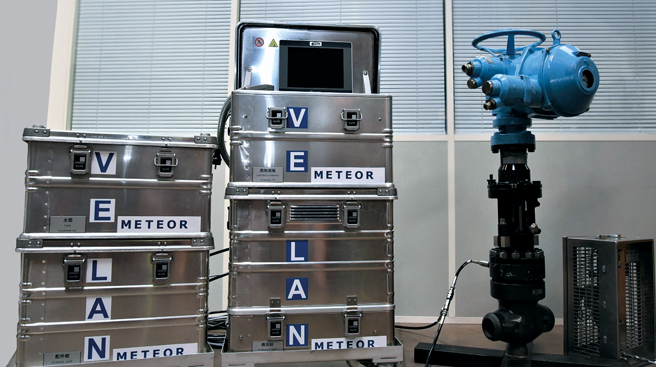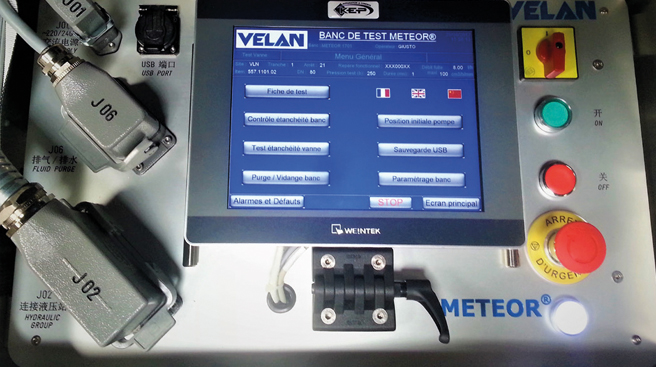 Advantages
Watertightness test Bench at constant pressure
Reliability
Easy installation & practicale
Optimized reporting
Mobility & robust
Modular
Fit into container boxes
Good money for value
Contact us
Feel free to contact us for any further information. As commonly said, a live demonstration worth more than a lenghtly speech, our teams  are ready to introduce the avantages, performances of this new hydraulic testing tool, METEOR® test Bench!
by phone : +33 (0)3 20 99 75 00 or by mail : contact@pronal.com
News
All of the news and information not to be missed.
Advice, tips, events, shows... This way >