We all know this: January is the best opportunity to make good resolutions. And what about taking professional resolutions instead of personal ones?
We will help you to reach your goals thanks to our flexible products and our little tips! Cheer up, there is no way to give up your projects!
1st resolution: I store rainwater
And what about taking advantage of nature gifts such as rainwater? Rainwater storage is an clean alternative to tap water. This is also a cost-effective solution (in certain cases, this amount could be reduced down to 50%). The additional advantage is to respect the environment! It is time to be an eco-friendly citizen!
Recovering rainwater from roofs is totally legal for an individual (for non drinking water use such as toilets or floor cleaning) as well as for a professional or an industrialist. Farmers have not been forgotten neither. The current season is well known for its heavy rains! Let's be prepared to summer's high temperatures, such as in 2018, by storing water in order to clean your facilities, irrigate your fields and also to water your animals. Take the time and the opportunity to think about it!
Pronal flexible storage tank is the best choice to make this resolution come true! Made out of UV-resistant fabric, this tank as just to be connected to your rain gutter through a collector in order to easily recover your rainwater. More practical than rigid tanks, Pronal water storage tank is mobile, foldable and reusable. You don't need construction licence and the deployment is easy and quick. Following your purchase, we will be glad to help you for the deployment and for the first use in order for you to be independent with this tank! Ready to make this resolution come true ?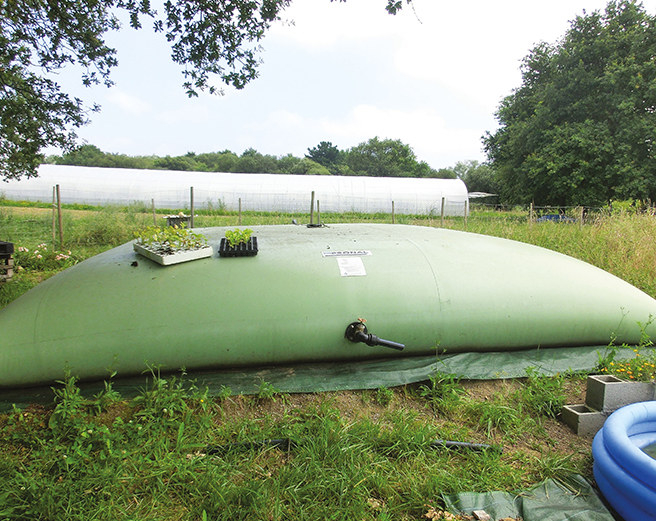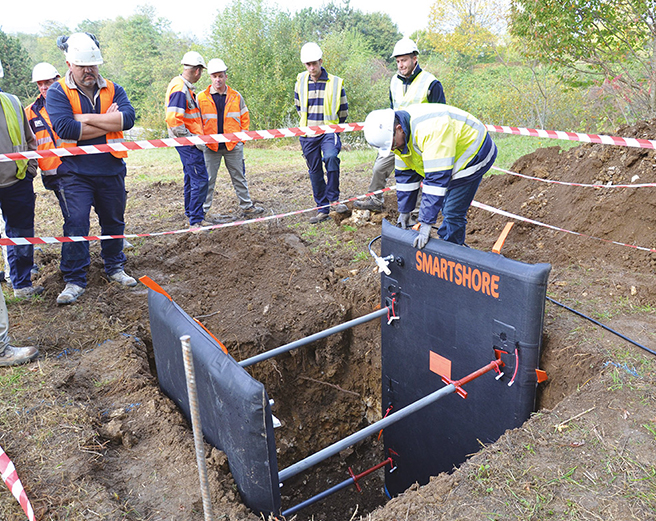 2nd resolution: my agents' security is my  priority
Work-related accidents and deaths in the building trade have been in decrease since a decade. The root causes of this evolution are a growing awarness of potential dangers on construction sites, an improvement of the working conditions and the trend to workplace-wellness. Let's not rest on our laurels, we can still limit all the risks…
More and more innovative products enable the security of your agents during their work, combate risks at source and adapt work to workers. We start elaborating the security notion which establish a barrier between the danger root and the worker in order to avoid the risks. The aim is to eradicate the risks from the start: the work organisation or the material manufacturing. Lucky you, that is the main target of our flexible products.
From the excavation of trenches – the source of many and sometimes severe accidents (see this article as well) – to lifting of heavy loads on construction sites, our solutions anwser exactly to your security problems at work. What do we suggest you to make a success of this  challenge  and optimise the security on your construction sites? First, our inflatable lifting cushions for your heavy loads! Light to transport and easy to slide under your loads (vehicles, machines, carries – see as well this new), the lifting cushions offer you a more important contact area than a hydraulic jack, allowing a better balance of the charge. Together with our inflation solution, our equipements and accessories provide as well a comfort of use, your agent far from the action can then work safely! Therefore, we eliminate the risk from the start.
And then, we suggest you our Smartshore, inflatable trench shield which will perfectly protect your agents during their work/handling in trenches. Unavoidable solution for your digging operations, its greatest asset is its modularity and its easy fitting. It adjusts to your tight or large excavations and can be set up in less than 20 minutes. The smartshore, a new way to protect your agents against rockfalls!
3rd resolution: save Time and Money…
Do you have many specific projects in mind but don't have the time to achieve them? All the time you have lost in order to find numerous products from different suppliers,  to request many quotations, to make sure that all products will be suitable with each other and then you have been afraid of the project being turned down, concerned about the quality of the products purchased to unknown suppliers and… STOP! Why don't you trust a coordination manager who isn't lost with this complexity?
Like a real conductor, Pronal builds your projects from A to Z in close cooperation with your line managers. No matter the type of your industry: offshore, mining, building trade or defence, there is always a turnkey Pronal storage solution! Thanks to our skills as suppliers and engineers, we offer you a suitable solution to your needs and we lighten the burden of your responsabilites! Pronal undertakes to search and gather the best products and solutions that will make your project unfailing and of high  quality! A little extra is that we deal with the installation of your real all-inclusive kit, wherever you are located!
Whichever resolution you will take: for ecology, for the worker's security or a new way to save time for other priorities, we know that this is the beginning of a great change in your way of working. This is why Pronal will always be by your side to help you and to accompany you in your projects.
Together, let's change your jobs for an easier and safier future!