Constantly seeking innovative solutions, PRONAL developed a lifting system for an underwater platform used in a water park.
Our design is the result of collaboration with an engineering company that designed and fabricated the steel structure.
Constraints
The technical director of the water park wanted to find an inflatable lifting system for one of its platforms. Its platforms made it possible to reveal submerged decorations while deploying in the water, during an aquatic show. In order to provide him with the perfect inflatable lifting system and adapted to his needs, particular constraints had to be respected:
Lift height: 800 mm

Insertion dimensions: 30 mm

Weight to lift: 800 kg

Inflation pressure: 2 bar

No maintenance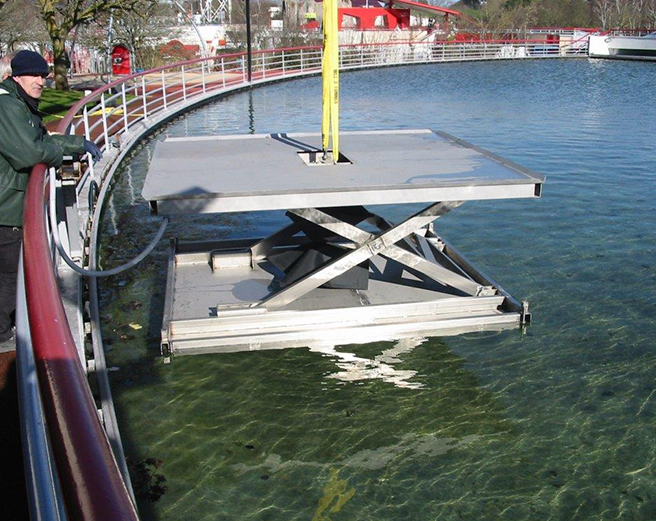 Pronal solution – Inflatable seals
Thanks to its engineering office and the customer's technical team, the Pronal team was able to provide the customer with two superimposed custom-made pneumatic seals, serving as an inflatable water lifting system. This thin seal fits perfectly between the two plates. When the lifting bag is inflated, the platform rises out of the water. Once deflated, the platform remains at the bottom of the pool, as the technical director of the water park wished. In addition, the lifting is regular and secure (inflation is done remotely).
This autonomous lifting system requires no maintenance and respects the environment (no fluid, no risk of pollution).
The goal is reached!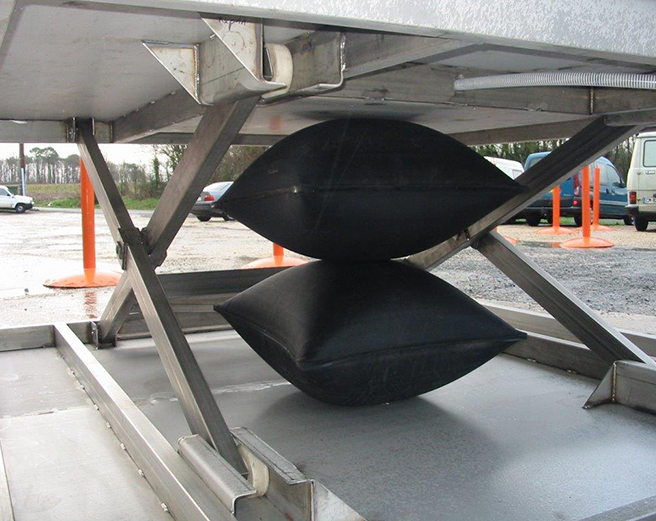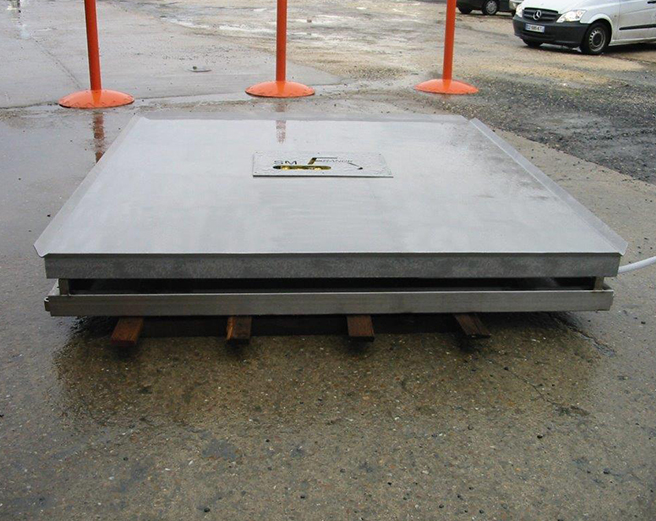 Pronal brought us a turnkey solution developed in partnership with our historical technical department. This lifting tool answers all our requirements in terms of quick deployment, security and environmental respect of the pond
Would you like more information on this project?
Vous pouvez contacter nos experts qui sont adeptes de ce genre de projet pour avoir plus d'informations et être conseillé