Within the scope of the nuclear safety agreement, the EDF group investigated the feasibility study of optimizing the way of test the reheater. This test aims to assess the water tightness & resistance of the reheater and attached pipes.
Problématic
• Testing pressure to be 25 Bar.
• Pipe diameters, out of VISM valve ø 946 mm and ø 1176 mm for the reheater.
• Manhole dimension to be ø 400 mm for the installation of the inflatable ring cushion ø1176 mm.
Until now, EDF cut the pipe to weld metallic caps to isolute the hydraulic test. Once the hydraulic test completed, the caps were unwelded, some x-rays shots were shot to check the integrity of pipe. This method caused long & costly outage time.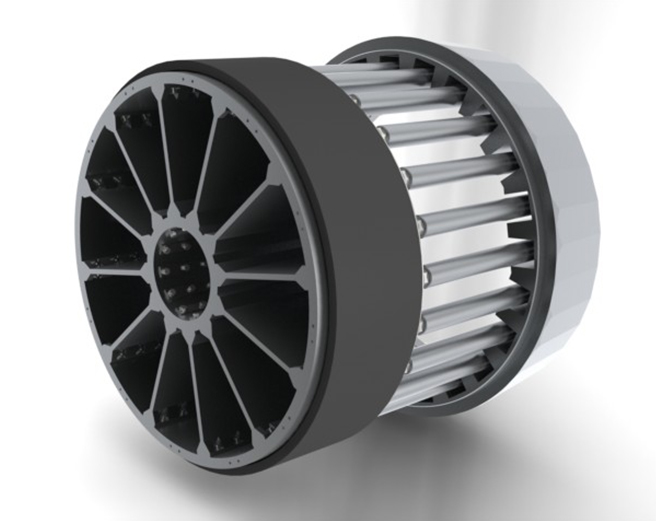 Pronal solution
To optimize the outage time with the same high-level water tightness request, PRONAL has developed a plugging system. A combination of inflatable stopper introduced within the VISM valve and the inflatable ring cushion mounted on a metallic framework completely dismountable. The installation of the plugging system is done by PRONAL servicing team.
Once the hydraulic test is completed, both stopper & ring cushion are inspected and re-tested within the PRONAL test Bench.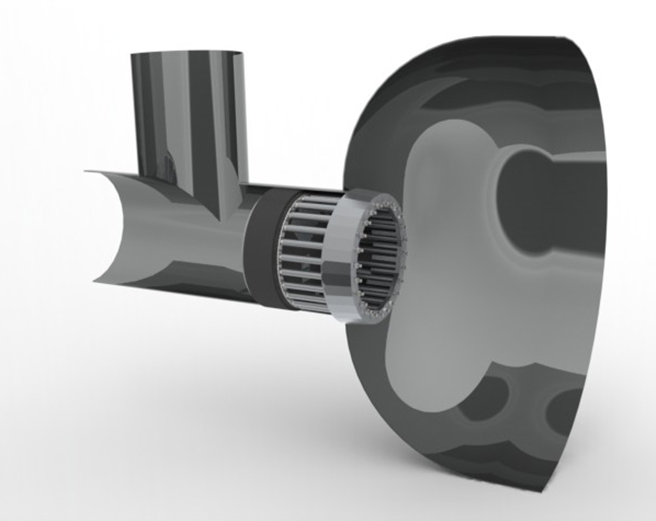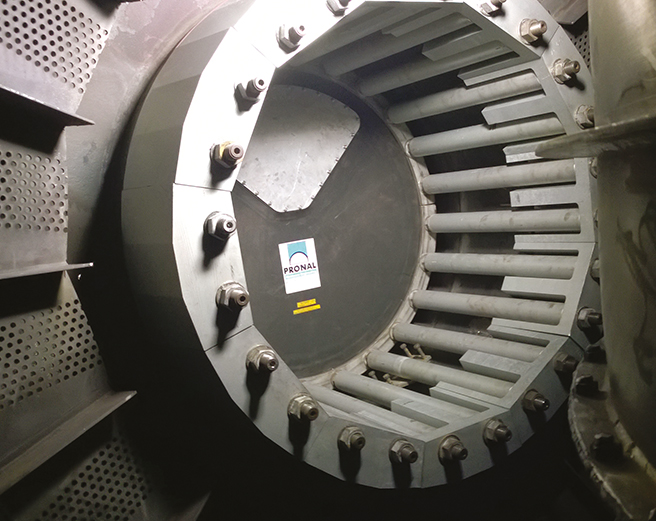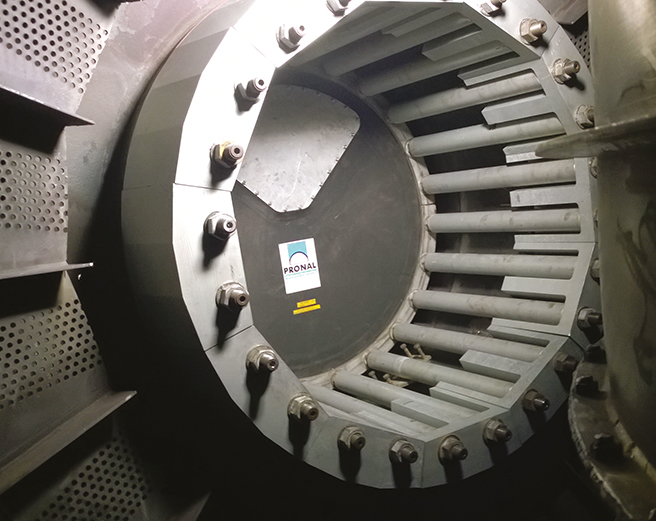 Conclusion
Since the award of the innovation trophy awarded by EDF group, the reheater hydraulic test on the 900 MW French Nuclear power plants used the PRONAL plugging system. The main advantages for EDF :
• keep a good standard pipe,
• reduced outage time,
• saved OPEX cost.
No more than 5 days with a five operators team to install the plugging system.
Ø946 mm
OHP inflatable stopper
Ø1176 mm
inflatable ring cushion
Would you like more information on this project?
Vous pouvez contacter nos experts qui sont adeptes de ce genre de projet pour avoir plus d'informations et être conseillé