What is a flexible tank ? 
Flexible tanks are the solution for temporary or permanent storage needs. They are made of elastomer or plastomer, depending on the application. Moreover, they are reinforced with a textile frame that allows them to resist tearing. 
The tanks have several functions: 
It is a solution with multiple advantages. We let you discover the advantages of the flexible tank compared to the rigid tank. Enjoy your reading!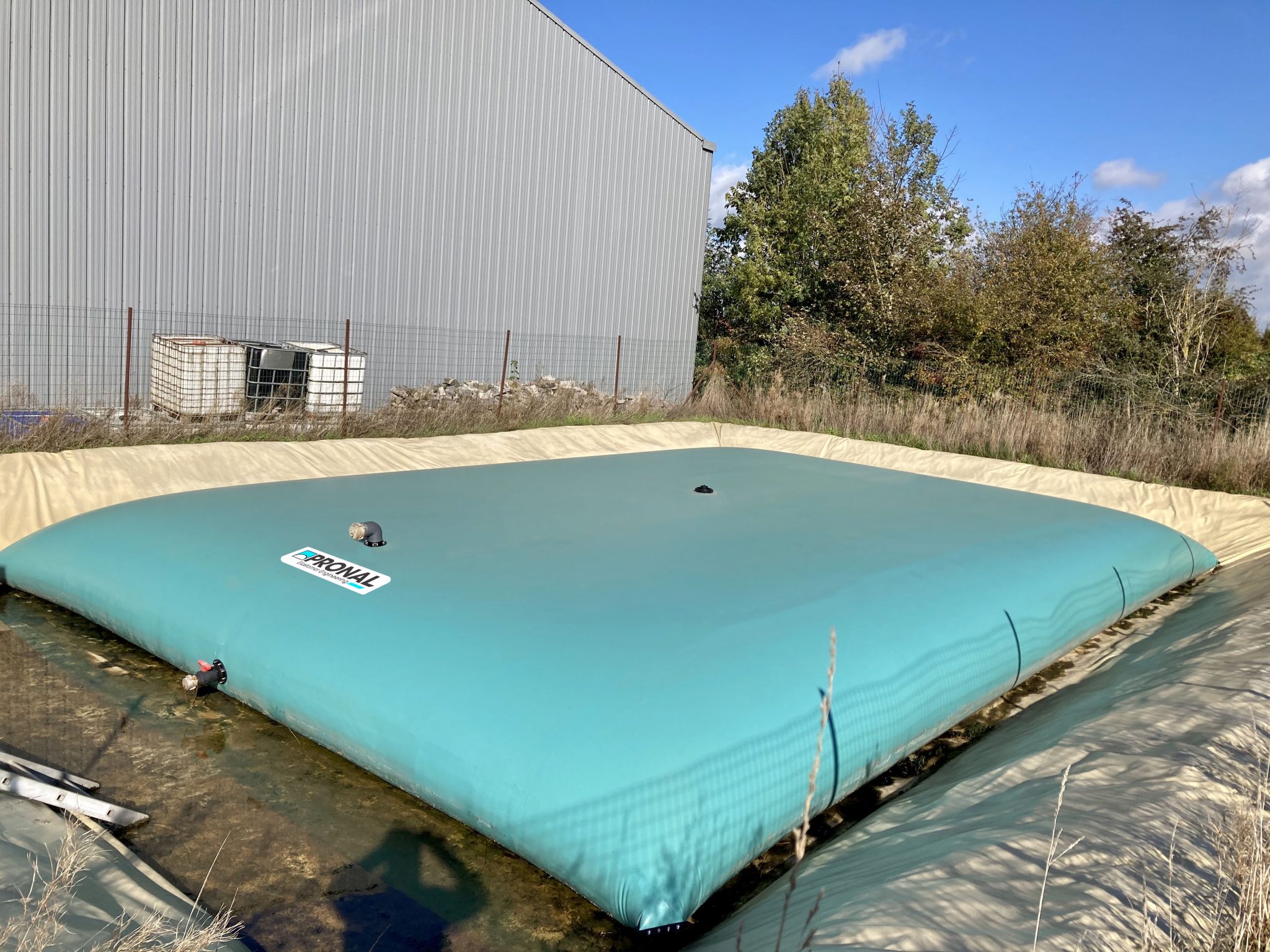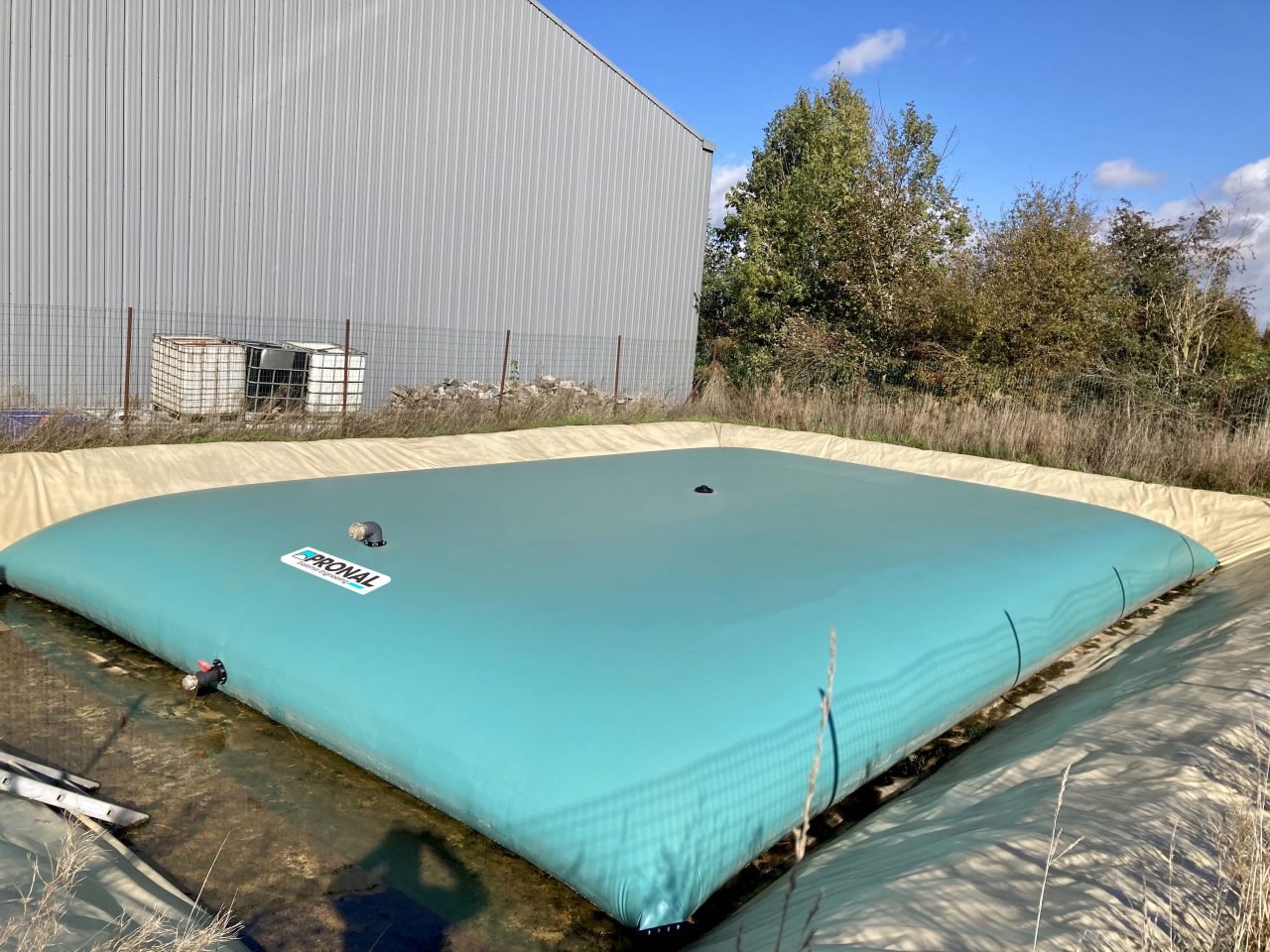 2: The lightweight tank  
An advantage of this flexible product is its lightness. You don't need any handling to move it. It is also easily collapsible, so it doesn't take up much space when not in use. 
3: A mobile flexible tank 
Thanks to its easy installation and light weight, the tank is mobile when empty. You can move it anywhere: on construction sites, in restricted areas, etc.
Moreover, if for any reason you need to move it, you can simply empty it and move it. You won't need any help.  
Depending on your needs and range, flexible tanks can be towed, placed on a truck or pick-up, placed in a container or even attached to a helicopter!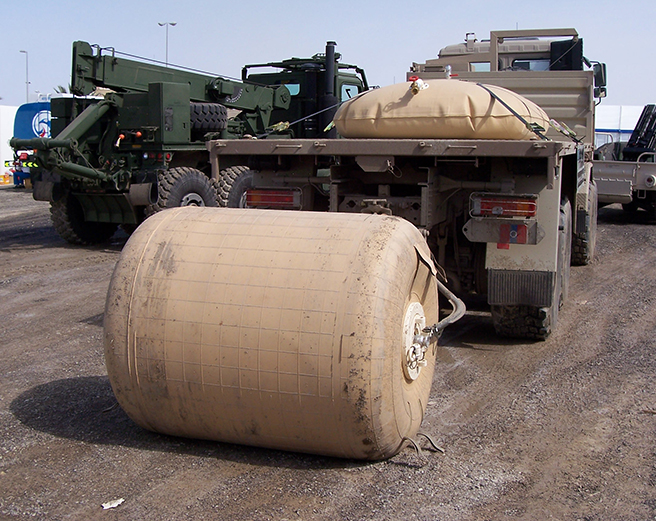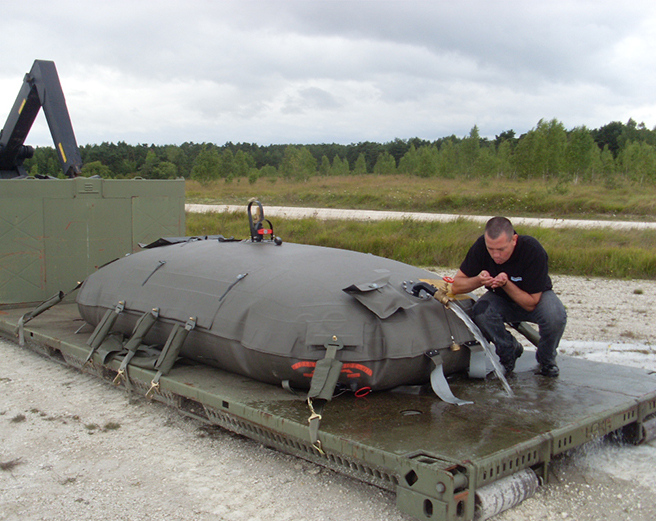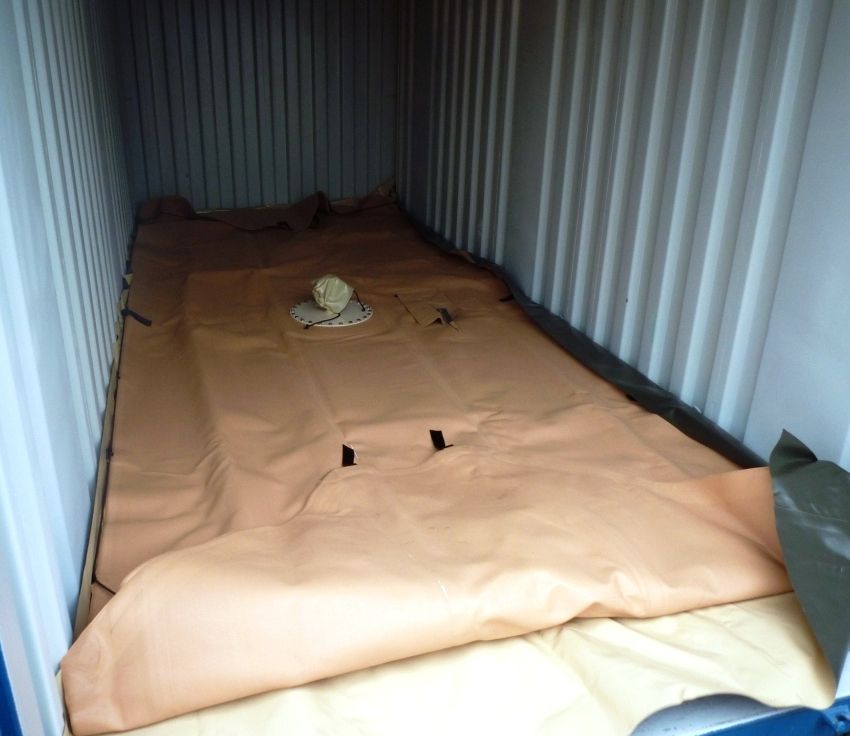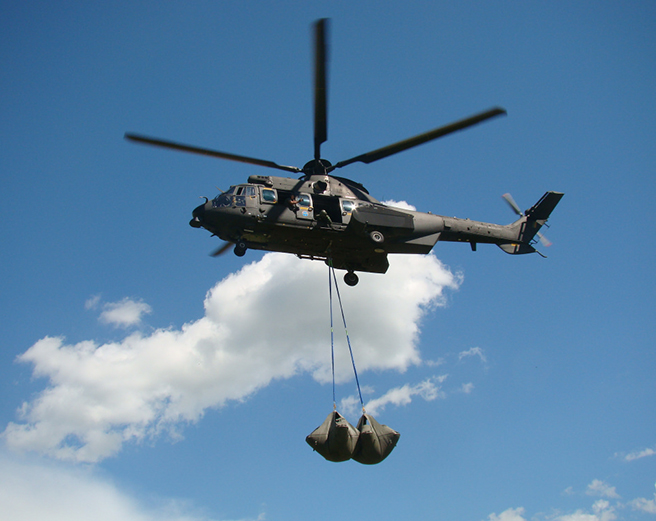 4: The tank that can be adapted to your needs
Another advantage of a flexible solution is its adaptability. Depending on the liquid you wish to store, the fabric is different. For example, to store drinking water, we will use a food grade fabric that does not risk contaminating the water, as our drinking water tanks comply with the French ACS standard.  Others are adapted to the storage of oil etc..
There are also several accessories that do not damage the liquid such as anti-UV covers. We can also find flexible retention tanks. These allow to prevent a leakage of the tank: the impact on the environment is minimized because the losses of fuels or oils are retained in the retention tank. 
Finally, depending on the storage capacity required and the space you have available, we can offer you customized solutions. 
5: An aesthetic product 
The flexible tank is much less imposing than a rigid tank. Indeed, the height is less. The flexible tank blends in much better with the landscape and the environment. 
6: An economical solution 
The flexible tank does not require (most of the time) any work. Moreover, its transport is very easy thanks to its light weight and its reduced size when folded. Logistical costs are therefore lower. 
This solution is up to 70% less expensive than the traditional rigid tank. 
7: A reliable product 
A main argument for choosing our flexible tanks: their quality. We have more than 61 years of experience. They are handmade and made in Europe. Depending on the fabrics used, they are assembled by hot vulcanization in autoclave (Nitrile) or by high frequency welding (PVC). 
Our technical fabrics are highly resistant to weather and UV. Some of our tanks have been in service for over 10 years. Thanks to this quality, the stored liquid will never be contaminated by an external element. 
A proof of our quality? The manufacturing steps, the definition of fabrics and equipment are all under strict controls related to ISO 9001, ISO 14001 and OHSAS 18001 certifications. 
Conclusion on our flexible tank: 
How to choose the rigid tank after reading this article? If you want a simple, economical and quality solution, you know what you have to do: Contact us!